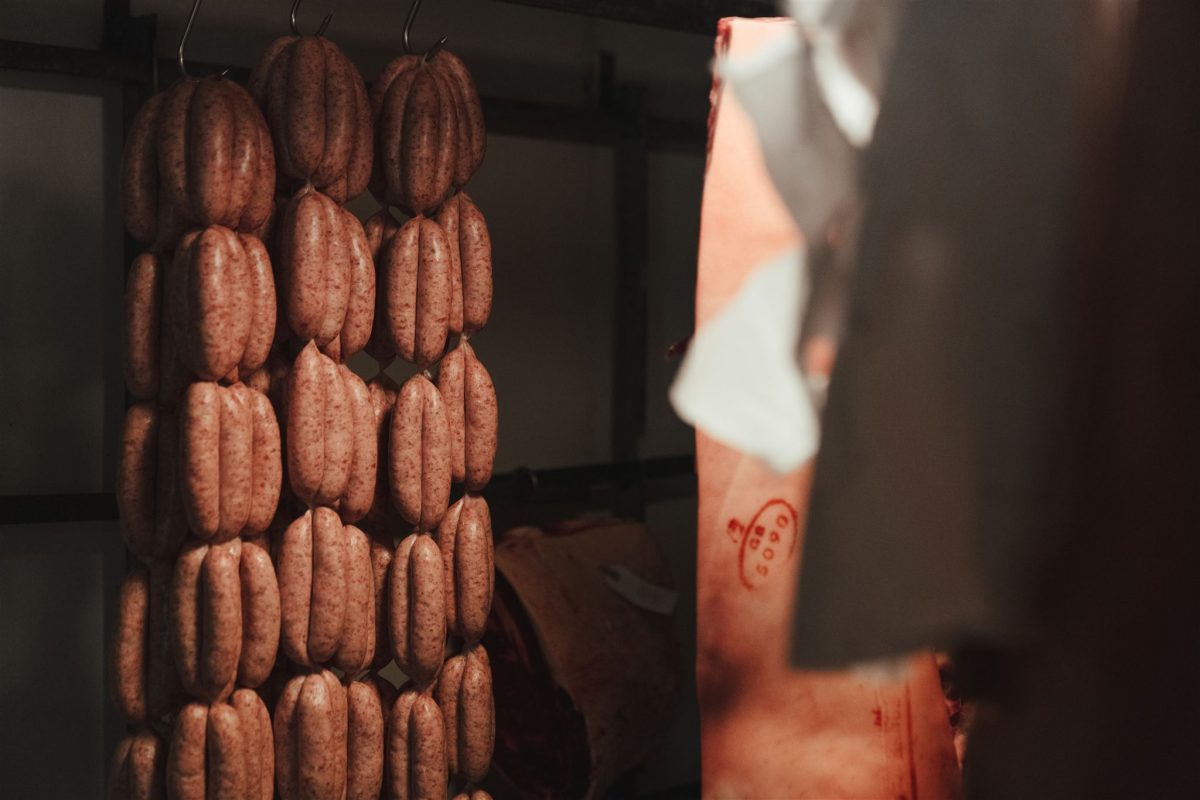 Farm, Abattoir, Shop – It's All Us
Our meat is not just better because it's sourced from impeccably high standards of British farming and husbandry but also because of the artisan butchery that follows. Starting with our own abattoir, our butchers have been refining their skills over many years and all our meats are prepared by hand, using traditional methods such as Dry-ageing. You can truly taste the difference.
Your local butchers
Our lamb and beef is straight from our farm 2 miles away, award-winning sausages are hand-made using natural skins, and our Free Range British Pork and Chicken is sourced carefully selected farms known for their high quality meat and ethical farming. You will also find fruit and vegetables, milk, eggs and cheese from our local Kentish farmers, as well delicious bakery products freshly baked from the renowned A E Barrows & Sons in Sittingbourne.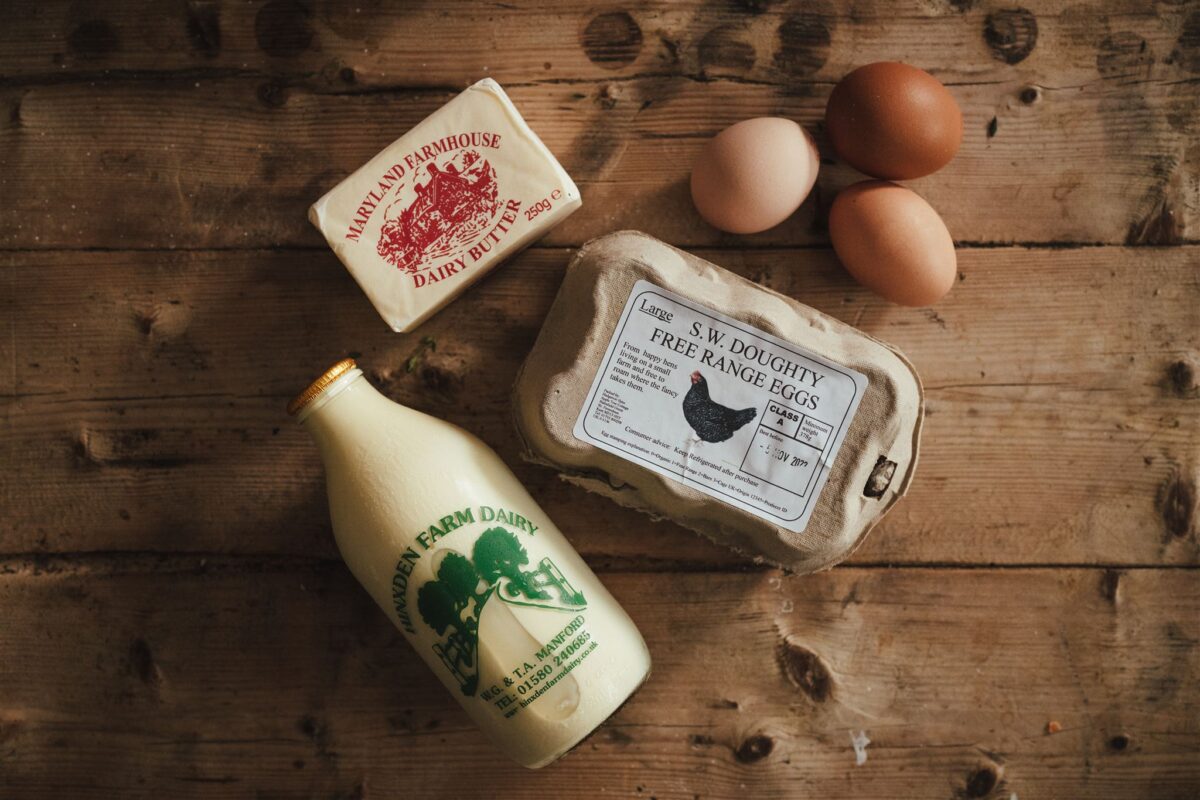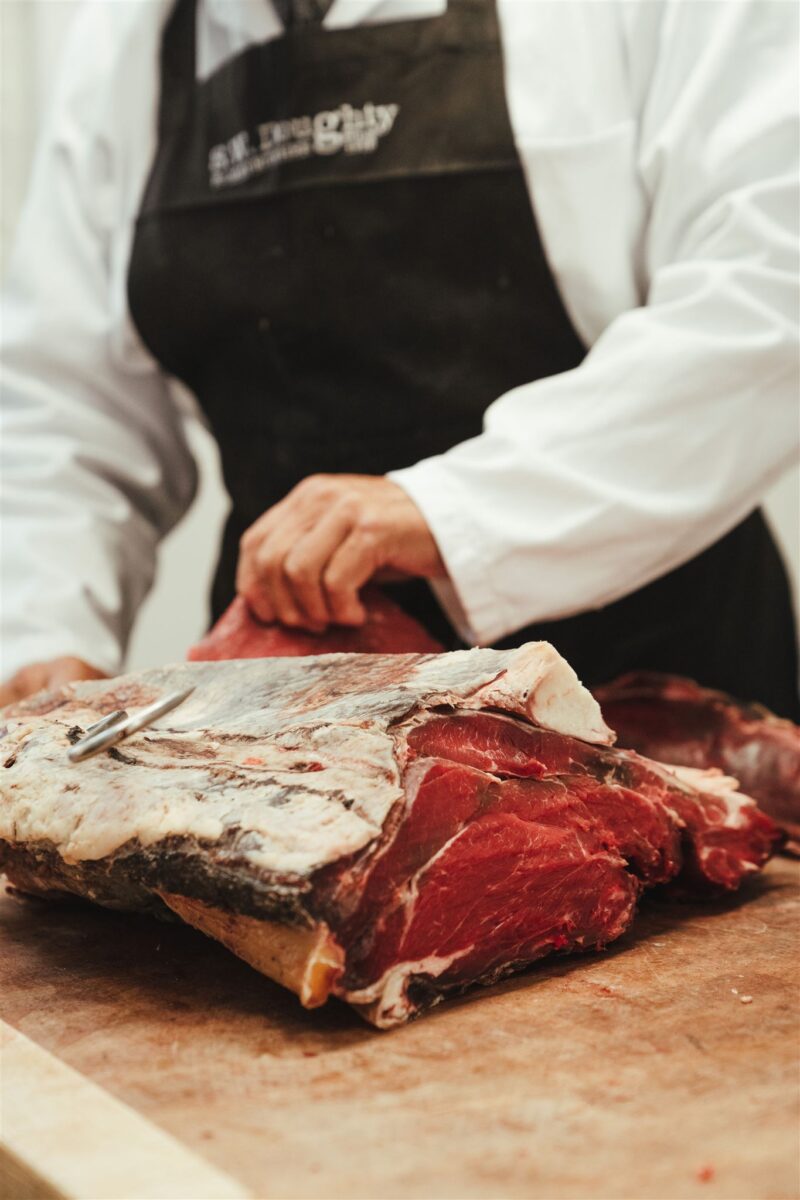 If you visit us, our experienced butchers can help you find just the cut of meat you are looking for and prepare it for you on our butchers block there and then.
No time to stop by? Then you can order through our new online shop and we will deliver it to your doorstep in our refrigerated vans – we currently have specific delivery days for specific areas.