Our Farm
Hole Street Farm in the next village to Doddington has been supplying S W Doughty with Grass Fed beef & lamb for well over 40 years. Bred and reared in the local surrounding farmland and marshes, the Sussex breed of cattle and Dorper lambs provide our meat with a rare local provenance and top quality taste.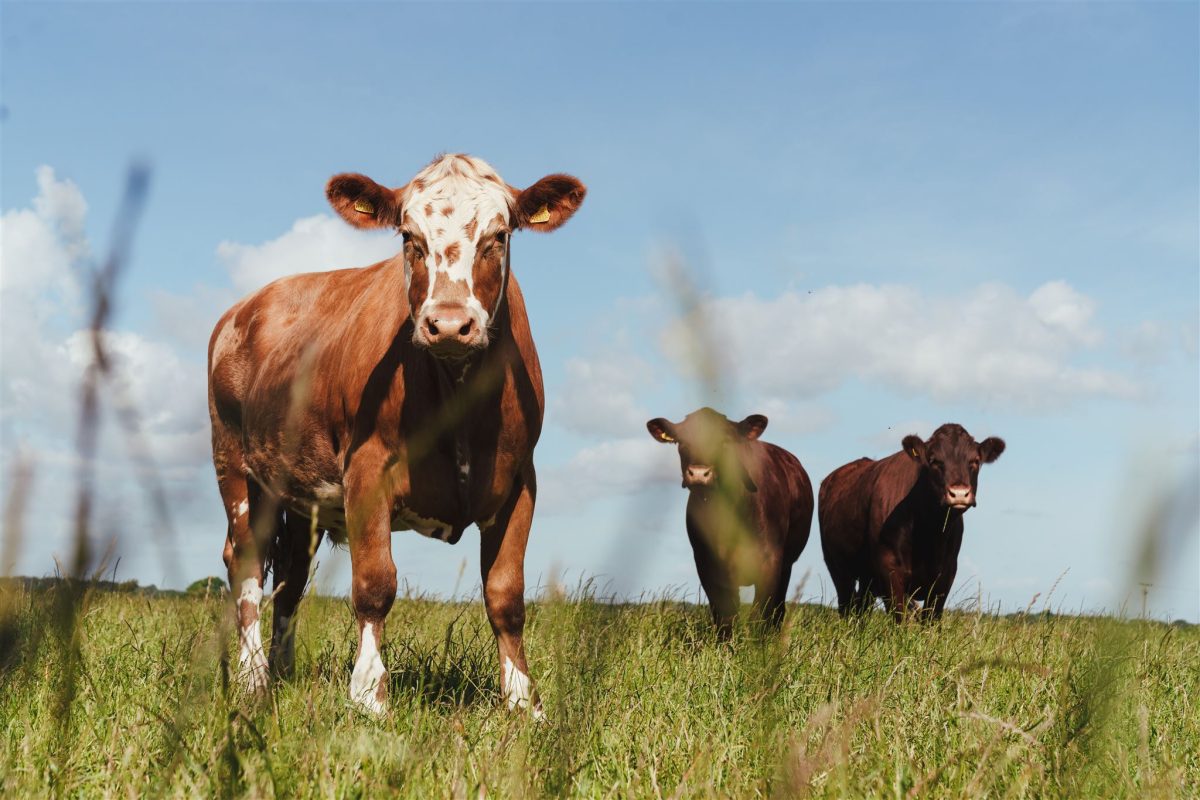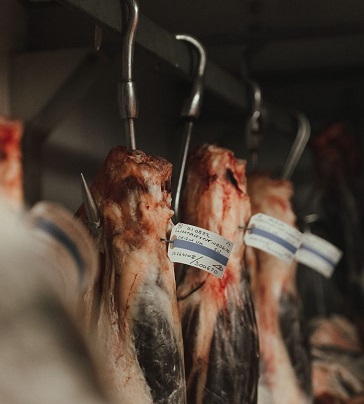 Our Small Abattoir
Not only do we have beef & lamb straight from our own local farm, what really sets us apart is that we are one of the few remaining traditional butchers that still run their own abattoir. Our meat is as sustainable and ethical as you can get! Not only that, the stress-free animal makes for a better tasting meat. So our beef and lamb is truly prepared from scratch – all by our skilled farmer and artisan butchers.
Our Butchers Shop
As well as our own Grass Fed Lamb & Beef reared on our farm in the next village, Kingsdown, award-winning sausages, and Free-range British Pork & Chicken from carefully selected, ethical farms, all prepared by our Artisan butchers; we also sell produce from other great local, Kent suppliers and farms, such as A.E. Barrows Bakery in Sittingbourne, Hinxden Dairy in Benenden and Newlands Fruit Farm in Norton. Our homemade sausage rolls and scotch eggs are also very popular.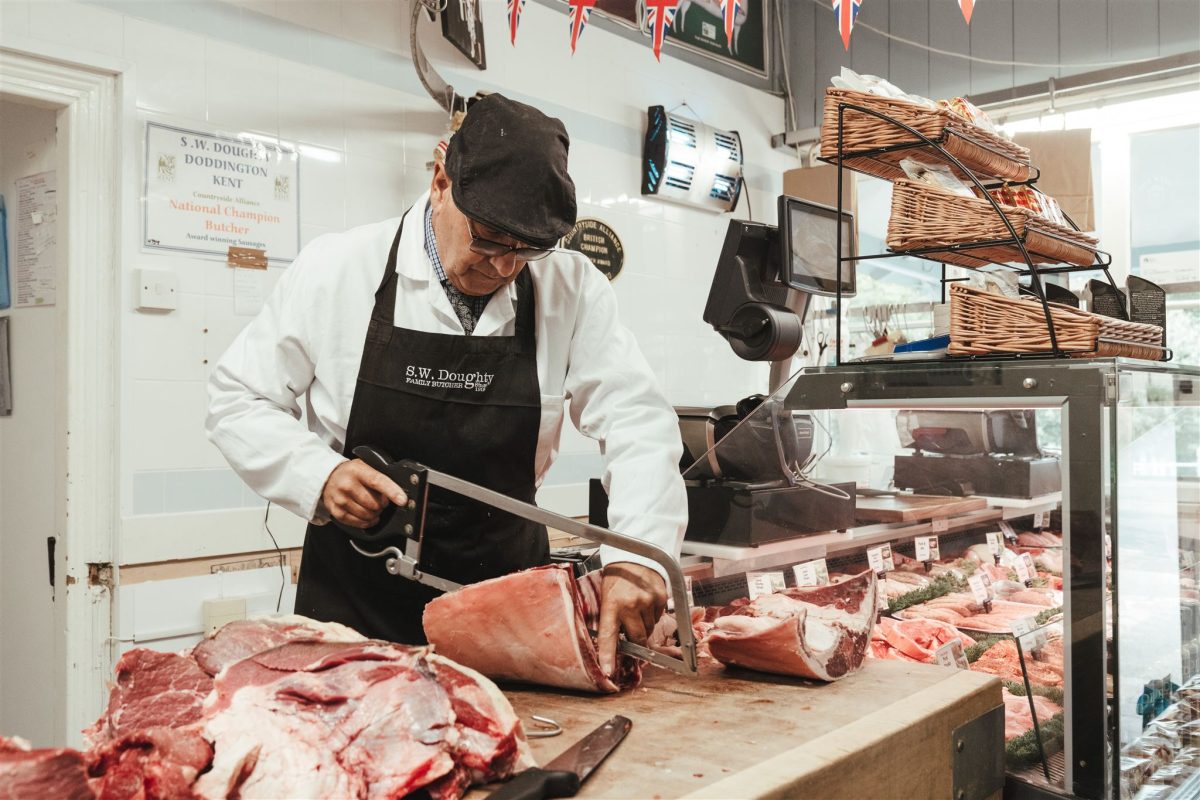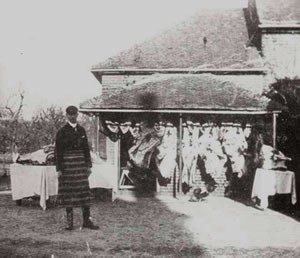 Our History
The S W Doughty shop is steeped in butchery history. Run initially by the Boulding family, Stuart Walter Doughty took over the butchers shop back in 1919, and only in 2021 did the Doughty family hang up their hats and pass the baton on to their long serving friends at Hole Street Farm.