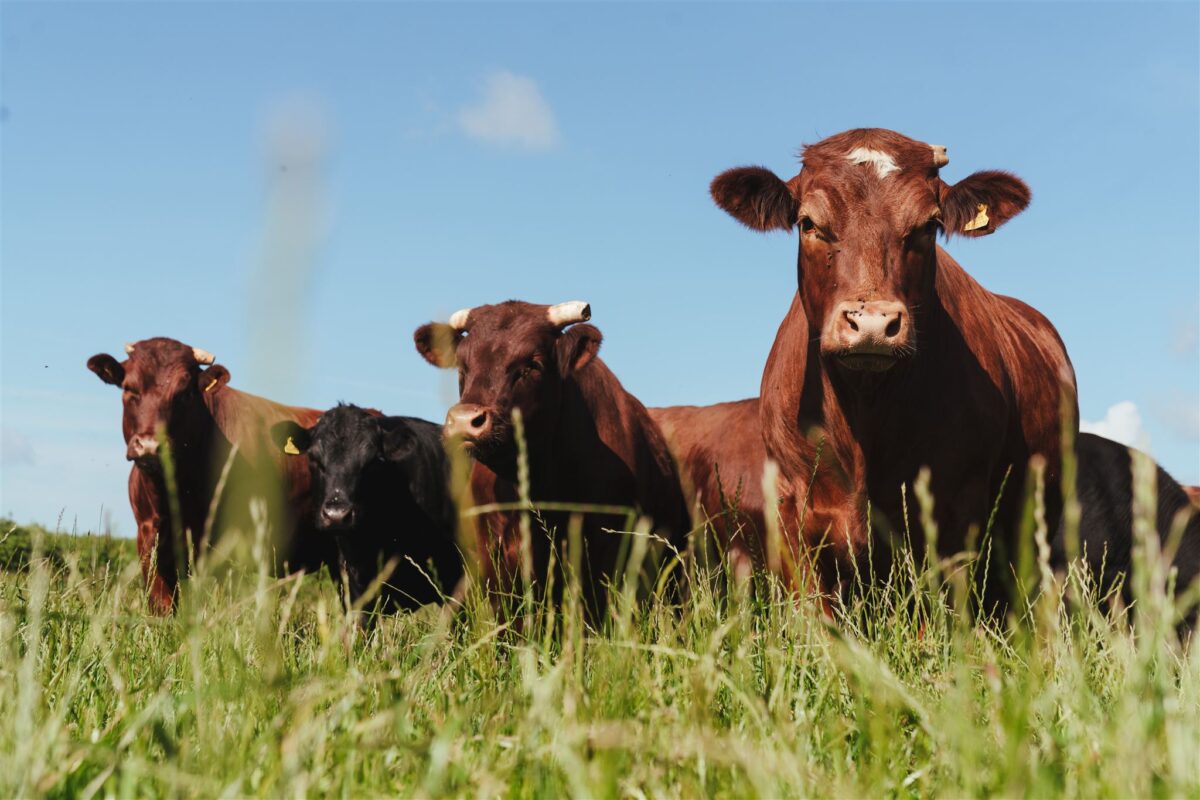 Local, Sustainable & Ethical Farming
Hole Street Farm is based just 2 miles away from the shop in Doddington and has been the shop's main source of supply for Lamb & Beef for over 40 years. So the careful rearing of the animals specifically for S W Doughty has truly become a fine art – which explains why we are renowned for the outstanding quality and taste of the meat too.
Run by the Anderson family and a "Red Tractor" approved setup, the farm raises its Lamb and Cattle the old fashioned way – in balance with the environment. The sheep and cattle are reared on grassland and marshland in the surrounding local countryside all year around. The natural rearing of the animals means they are not rushed to grow, eating pasture & forage for their entire lives. In the winter they may be fed silage cut on the farm during the spring and summer to keep them well fed and nourished through the colder months.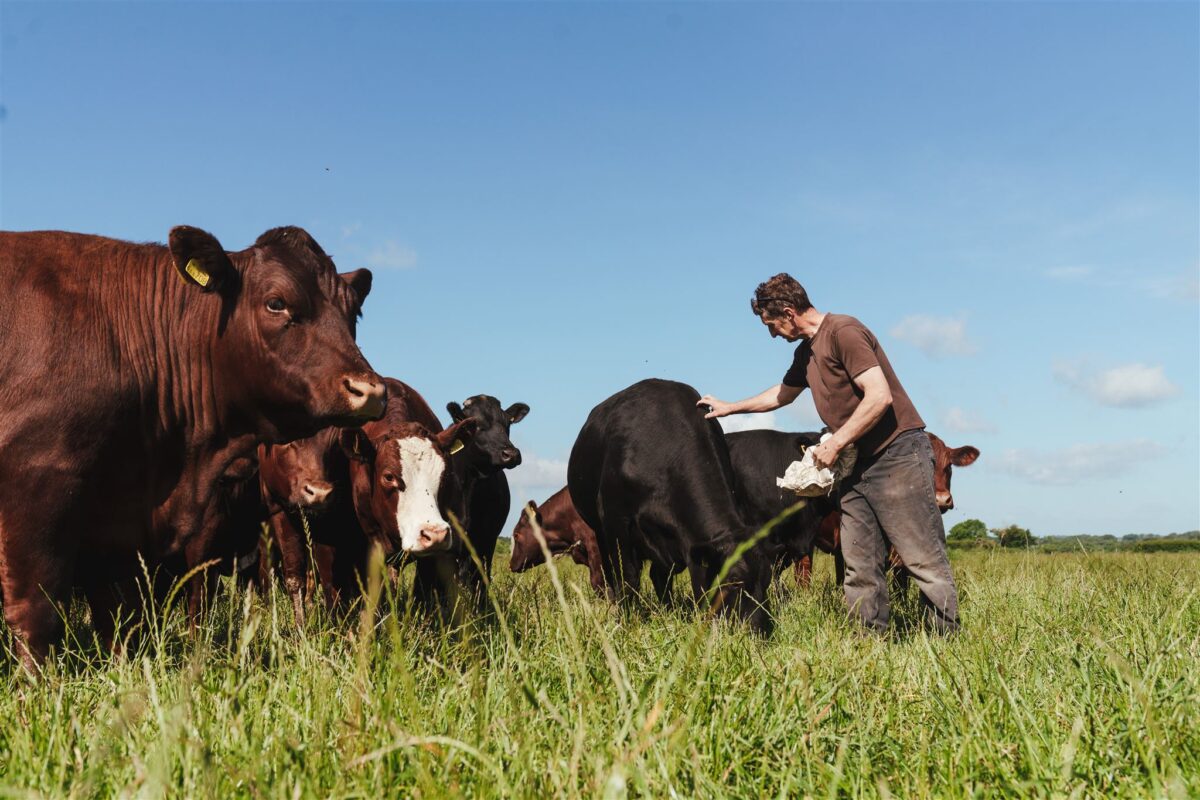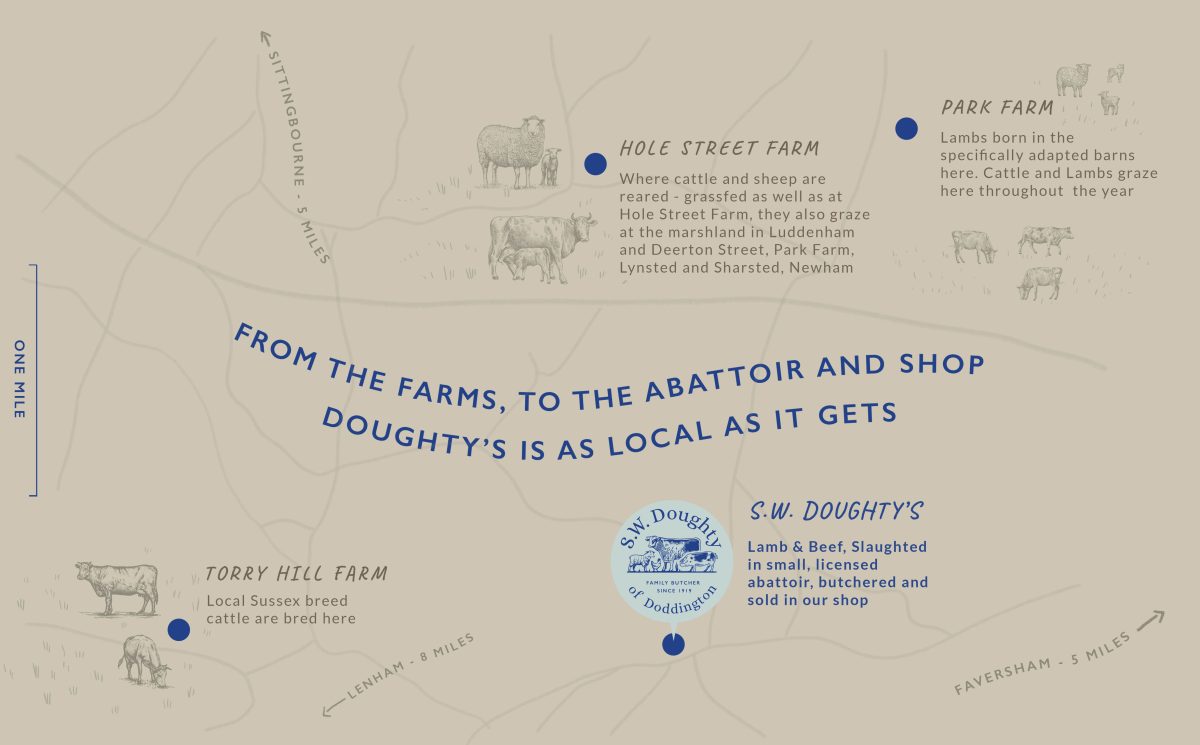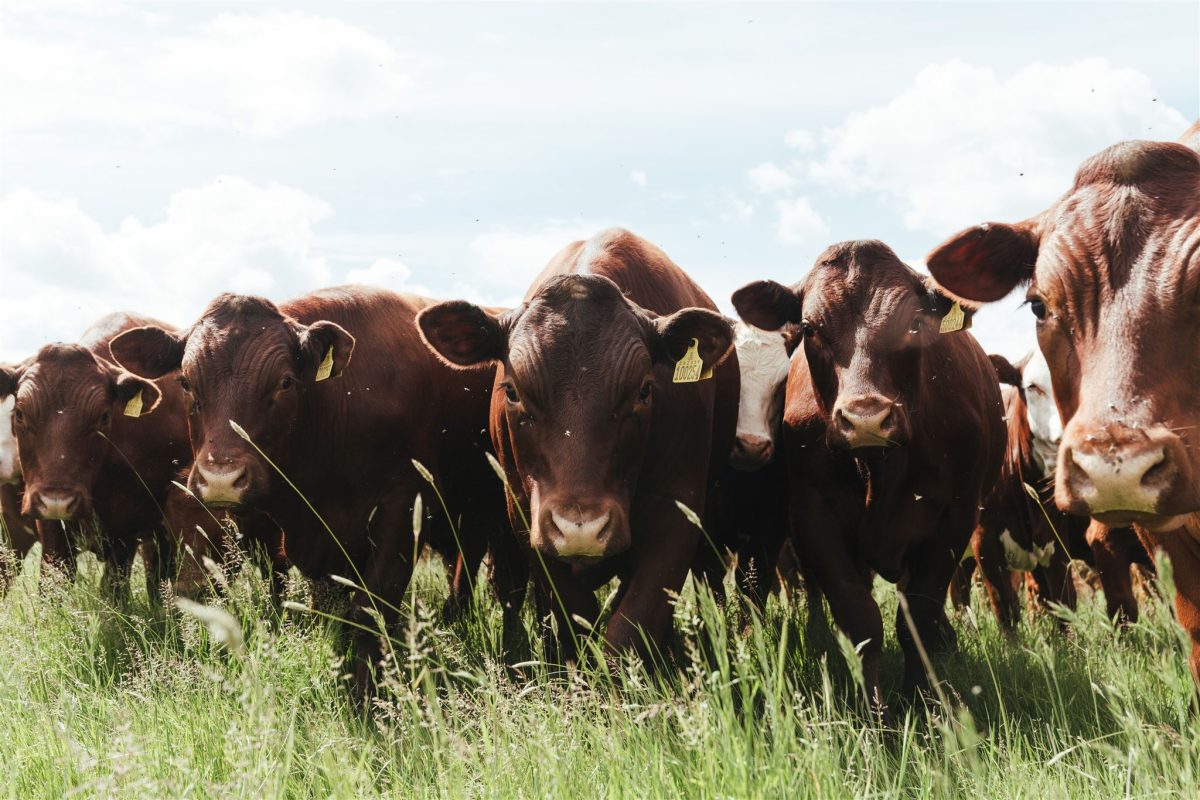 Our Native Cattle
The majority of the farm's cattle are bred from the most renowned native red beef "Sussex" breed originating locally from the Weald of Sussex, Surrey and Kent. Sussex cattle are a breed that has been developed over centuries to be most suited to our local lands and conditions.
A small but stocky breed, they are known for a calmer, stress-free temperament, which would help explain why the taste of the beef they produce is quite so divine – as a stress-free animal is crucial to the production of great-tasting, quality cuts of meat.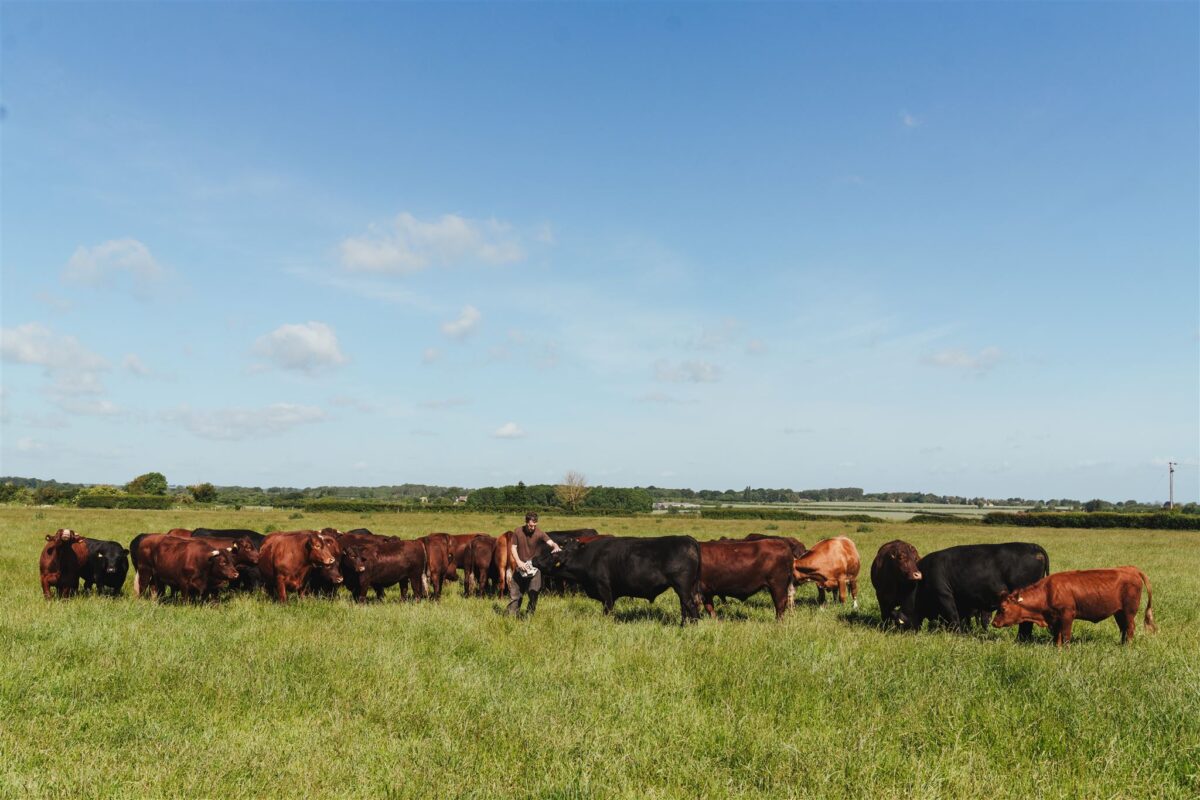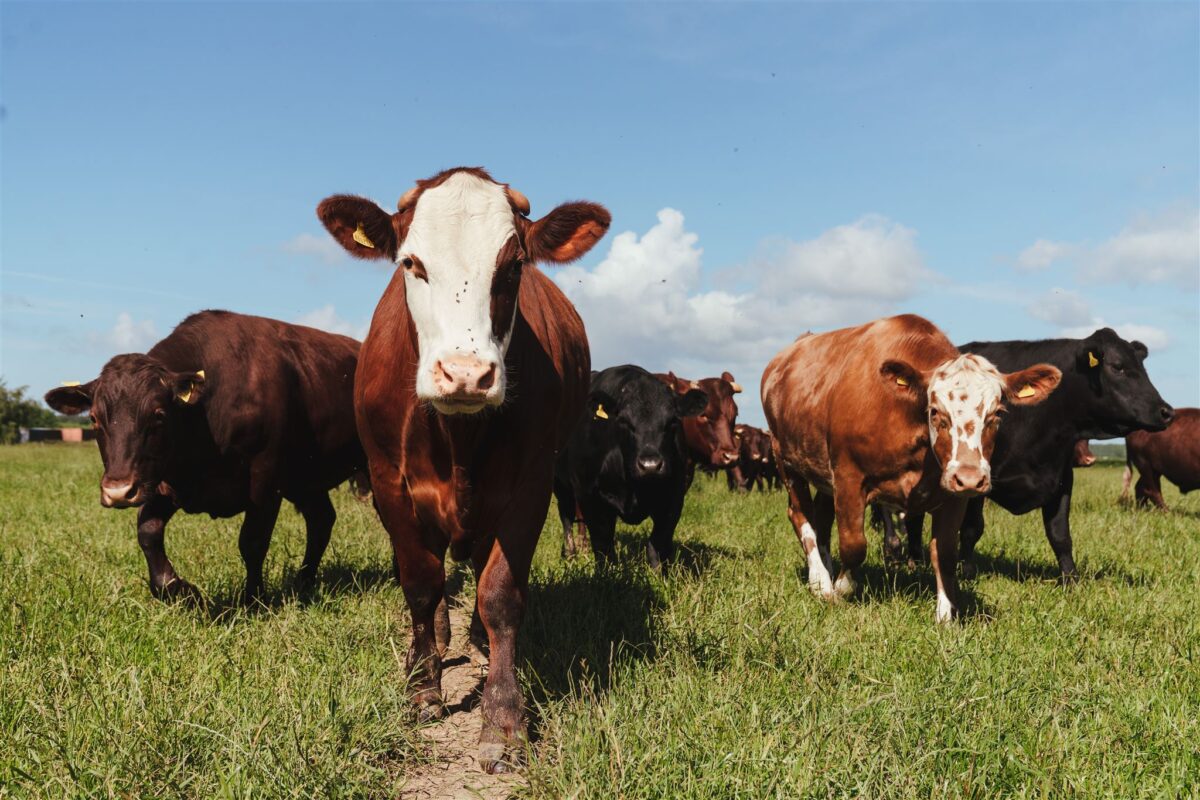 The majority of the herd are sourced from and bred on the Torry Hill farm in Milstead (2 miles away), or from the next door farm in the village (which can be a Sussex cross Aberdeen Angus), if not from other nearby Kent farms producing the local breed. Once they have had plenty of milk from their mothers over their first months of life and are finally weaned away, we purchase them to continue to rear and produce them with great time and care.
Our Sheep
Our self contained flock of about 600 sheep are our own breed specially developed by us over many years, predominantly based on the well-regarded Dorper known for the excellent flavour and texture of the meat. The Dorper is a naturally wool shedding breed, meaning they do not have to endure the stress of being sheared, can cope with the ever-increasing hot summers, and their wool is shed across the pasture to help nourish the soils.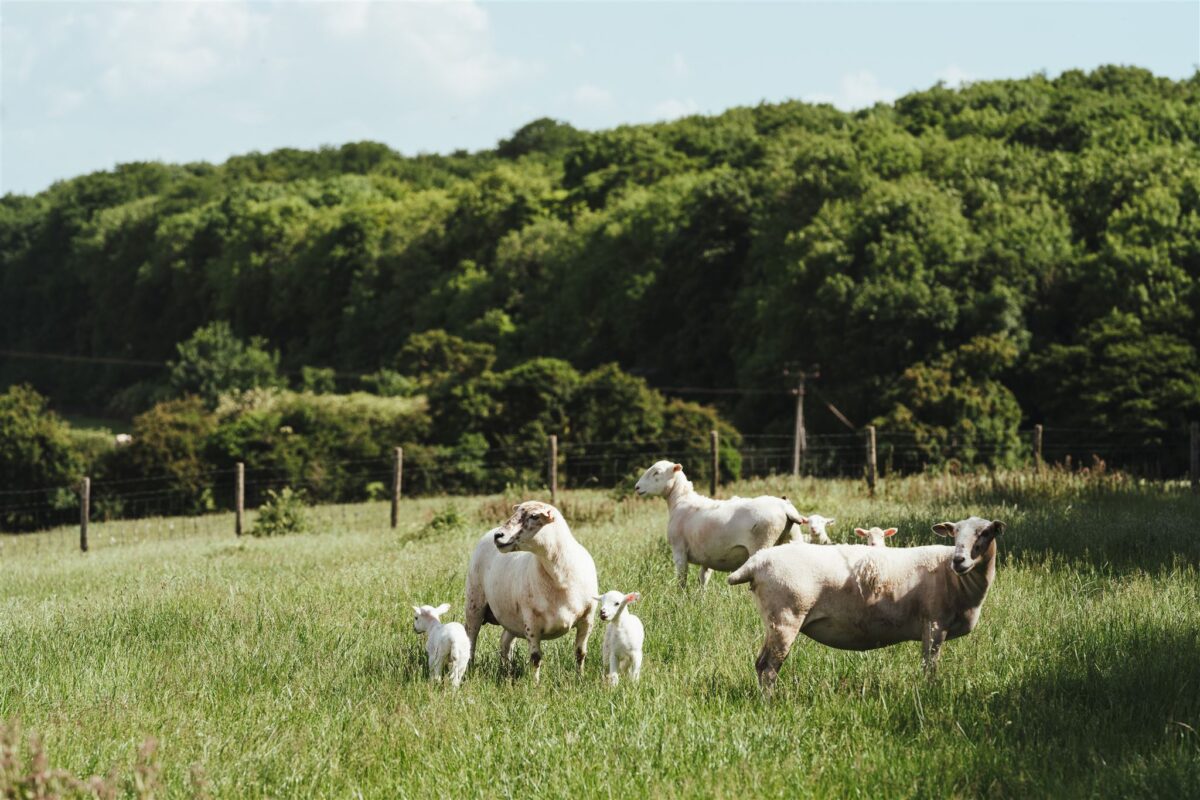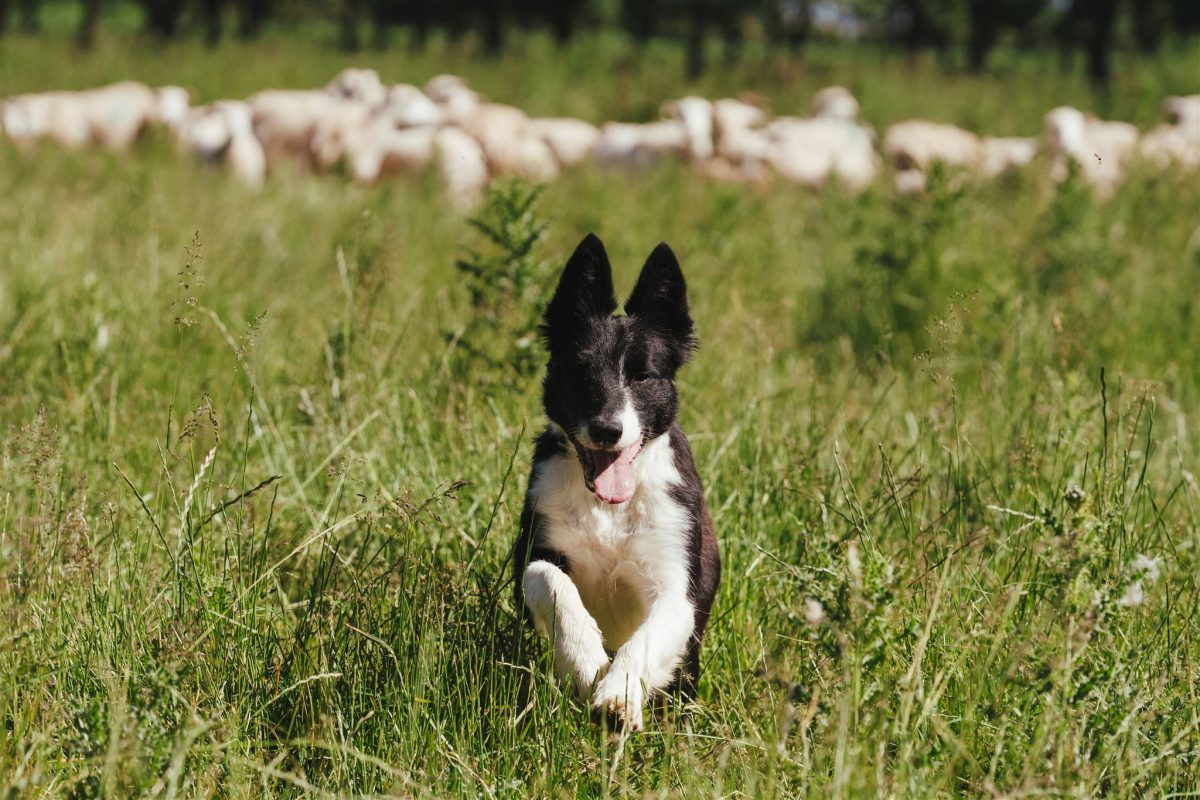 Our sheepdogs "Maggie" & "Dave" help our shepherd Duncan tend to the flock on a daily basis and move them when needed.
Our flock has been developed as a breed that can birth well to avoid as much human intervention as possible, and ensure the lambs are provided with plenty of nourishing mother's milk. The Dorper allows for a hardy breed that can do well on grass and marshlands without too much help from us. The flock are allowed to mature at their own pace with minimal stress and human intervention. With all these features combined we feel we have created an unbeatable quality of lamb for your plate which can be ethically and healthily reared in harmony with our environment.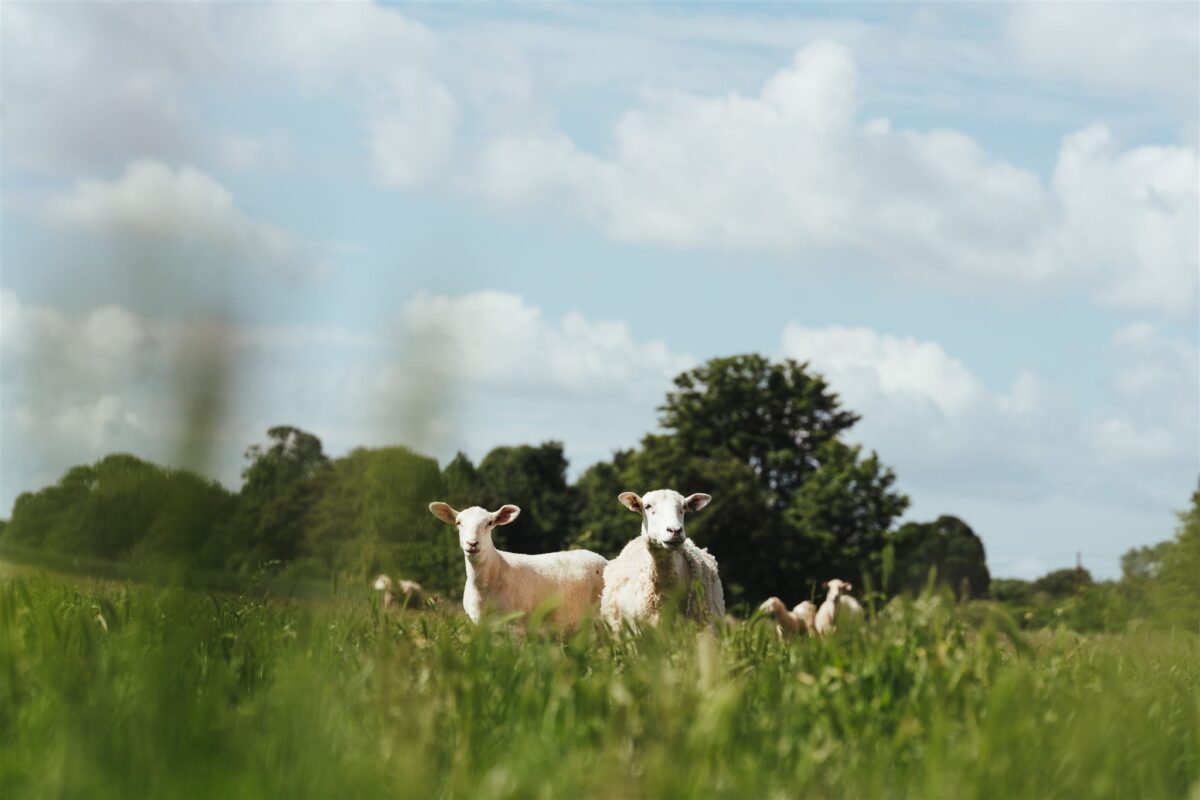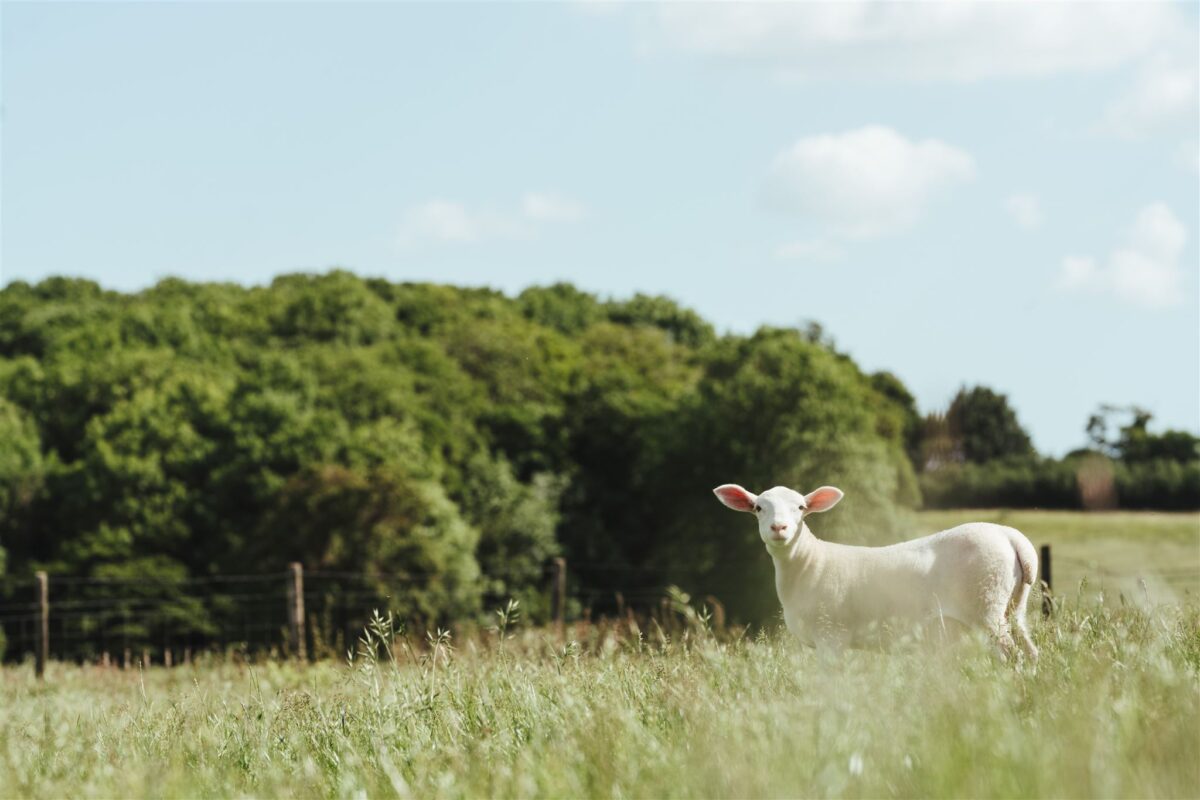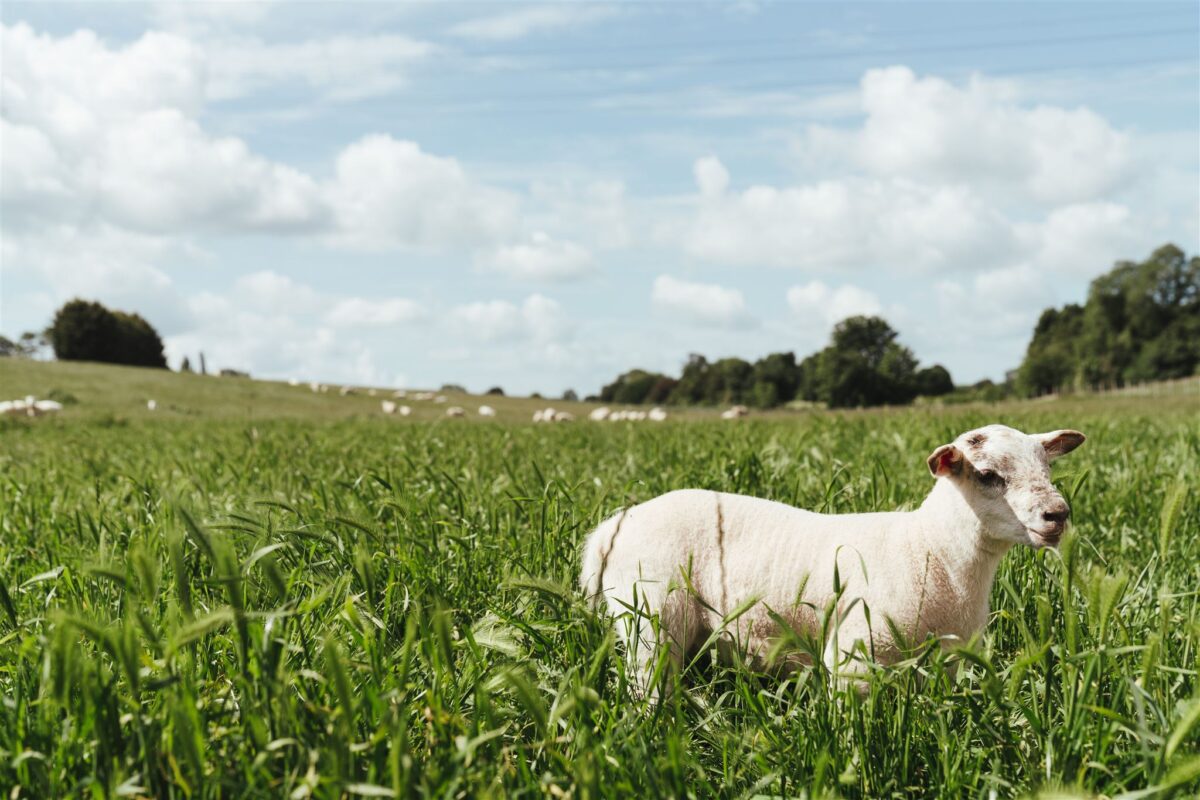 Lambing
Our main lambing season starts early in February and finishes in April/May, however unlike most other breeds the Dorper is a highly fertile breed so we do have a number of lambs born all year around as well, including around 200 in December. This means we are able to keep the lamb supply at the shop all year round.
About 10 weeks after "tupping" our ewes are all carefully scanned to determine how many lambs each are expecting, singles, twins, triplets or more! They can then be sorted into corresponding groups. Lambs born in the warmer spring and summer months are born outside in their natural environment. The main lambing season in February/March is an incredibly busy and relentless period, the Ewes are brought into the specially designed barns at Park Farm, Lynsted where they can be cared for and nurtured around the clock before, during and after they have lambed.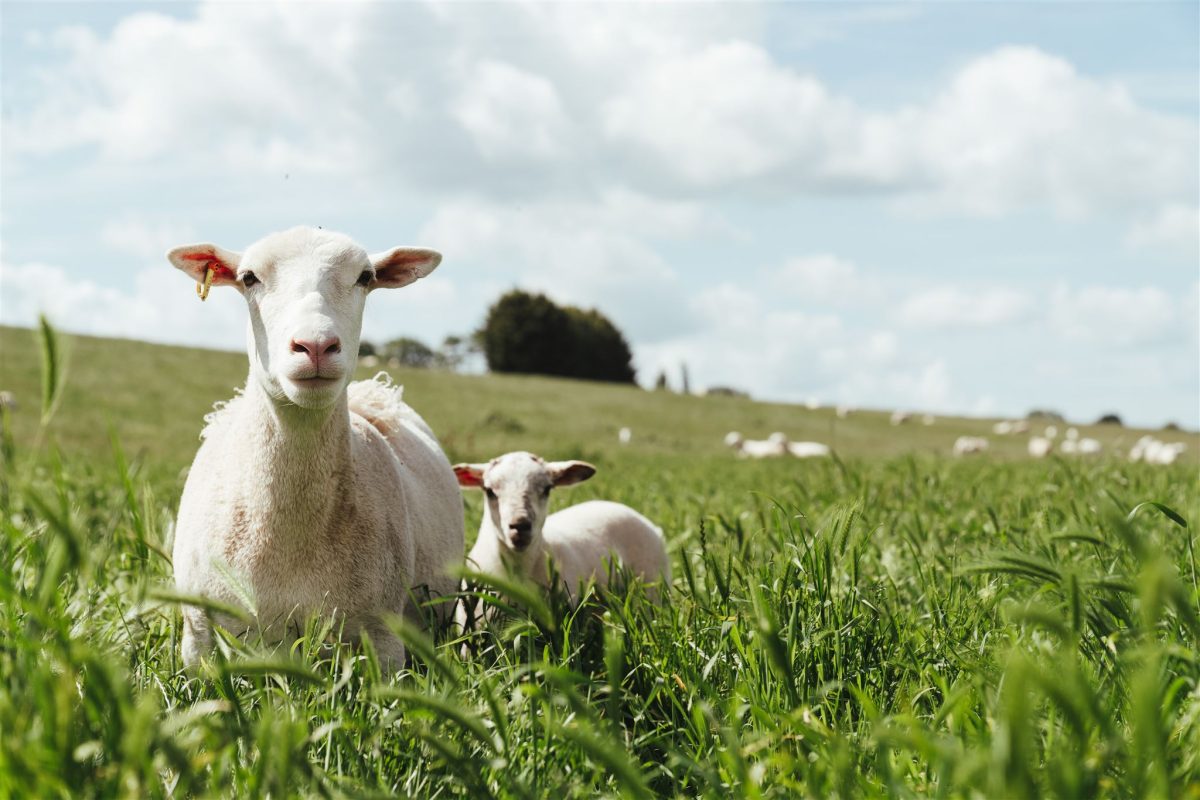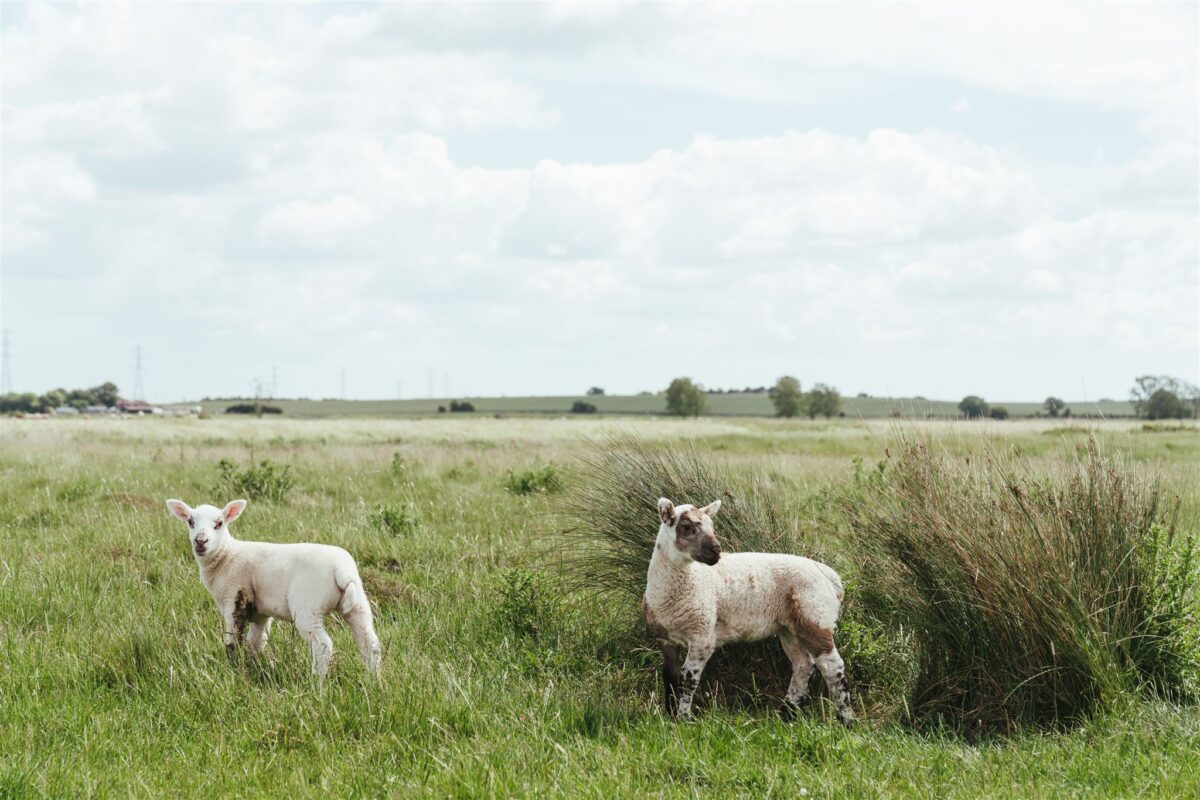 Once the ewes have lambed they are moved to their own individual pen with their lambs so they can feed and tend to their lambs quietly in those crucial first days. Once strong enough and old enough lambs and their mothers are let out into the surrounding pasture for the first time – seeing the lambs springing up and down together can be a joyous sight. Lambs born in the warmer months are left to birth in the fields amongst the flock and their natural environment, with careful daily observation from the shepherd.