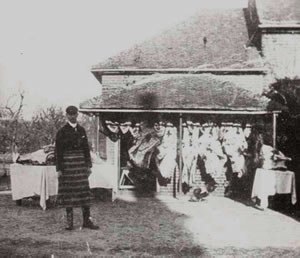 We Go Way Back
Our traditional shop in Doddington village, Kent is steeped in butchery history. Having remained a butchers and abattoir since the Georgian times, the small shop attached to the house is still very much as it was all those years ago with the meat hooks still hanging outside under the awning! Inside we still use our traditional butchers block to cut to order for our customers.
Built by Henry Norrington in 1789, the shop remained in the Norrington family until 1865 when it was sold to Thomas Monk. The Monk family ran the shop for about 40 years, followed by Sydney Boulding who also had a butchers shop in the nearby town Sittingbourne.
Already a skilled butcher, Thomas Doughty bought the shop in 1919, for his sons Stuart and Bill, which is where the S W Doughty name began (S W standing for Stuart Walter)! In those days cattle were bought at the local market in Faversham and walked back to Doddington. Deliveries from the shop were by either bike or horse and cart. For over 100 years the Doughty family became renowned for serving communities and businesses with only the best, local meat.
In 1951 Stuart's son Douglas took over the reins – many of you will remember Doug's cheerful, helpful face, and he won many awards for his sausages over the years too. After 45 years of service Doug retired in 1996, whereby his children Stuart and Alison continued to run the shop – keeping tradition, service, quality and locality at the heart of the business.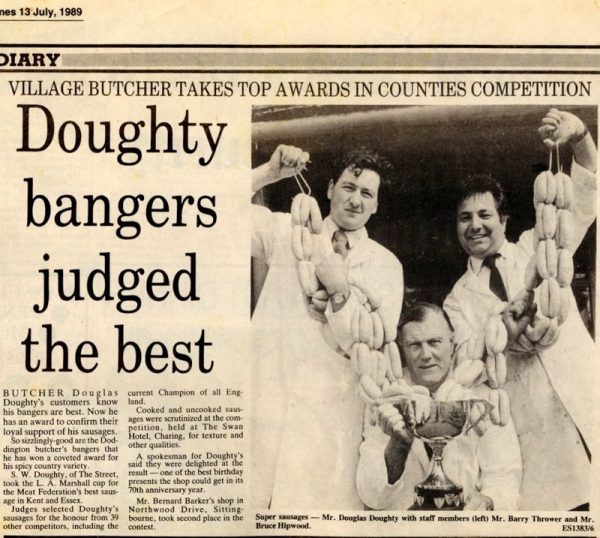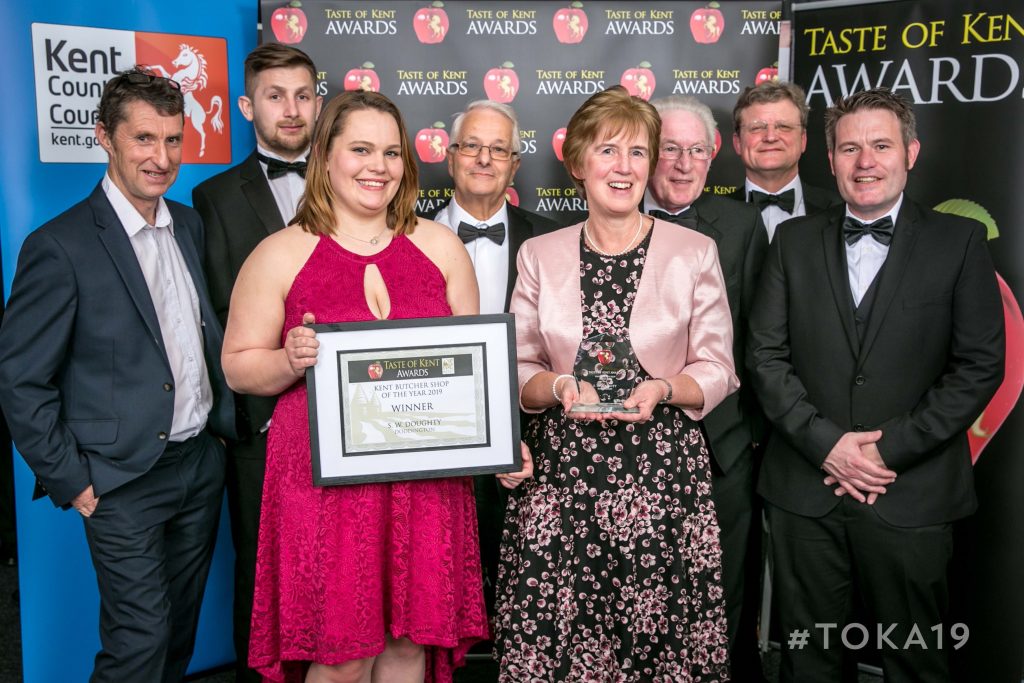 In 2021 the Doughty family decided it was time to pass the baton on. Hole Street Farm and the Anderson family, only 2 miles away in the neighbouring village, have been supplying SW Doughty with their local Beef and Lamb for over 40 years and weren't ready to stop.
The Andersons have now taken the baton and continue to run S W Doughty butchers with the same ethos and high standards at heart. You will still see the experienced and familiar faces of our long serving, skilled butchers Barry, Bruce and Terry (over 140 years service between them!!), along with experienced butchers, Fred, Eddie & George, and lovely Ali taking orders over the phone, email and online.